Premium carbon removal and avoidance projects
to preserve the environment

and

support local communities.
Our Services
Transparent contributions to projects with high environmental and social impacts
Premium carbon credits
to support projects certified by recognized standards.
Premium carbon credits
Multi-year agreements
to secure carbon credits' volumes and pricing for long-term contributions to projects.
Multi-year agreements
Early-stage project financing
to contribute to the implementation of innovative projects.
Early-stage project financing
Project scouting
to identify the projects most aligned with your organization's values and objectives.
Project scouting
Choose from a great variety of certified projects
ClimateSeed offers a portfolio of more than 35 projects from 24 different locations. Our offer includes 7 project types.
Forestry & Land Use
Projects that preserve and restore existing forest areas threatened by deforestation, such as REDD+ (Reducing emissions from deforestation and forest degradation).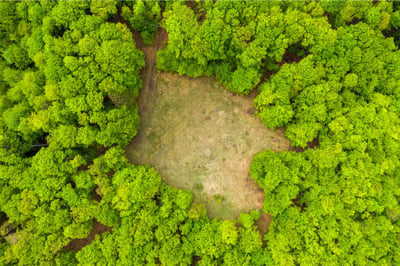 Blue Carbon
Projects that protect and restore coastal and marine ecosystems, such as mangroves.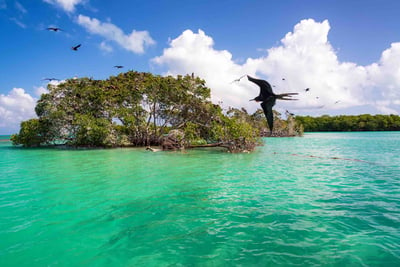 Water Management
Projects that supply clean water to households in rural communities, which remove the need to boil water and reduce GHG emissions.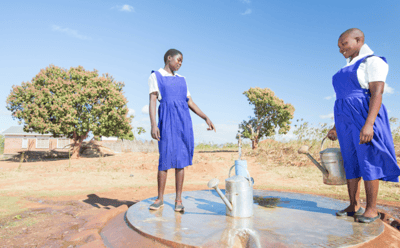 Household Devices
Cookstoves that reduce wood consumption and biogas digesters that provide sustainable fuel to local communities. Both prevent deforestation and avoid GHG emissions.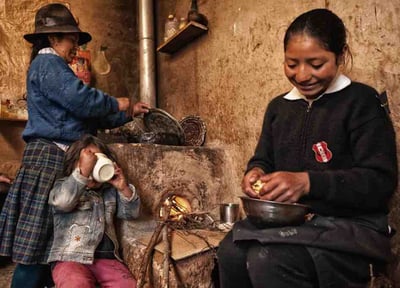 Energy Efficiency and Fuel Switching
Energy-saving measures that replace fossil fuels with sustainable energy sources and reduce GHG emissions.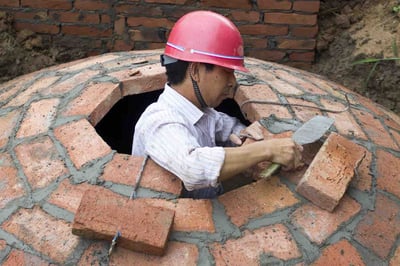 Renewable Energy
Renewable power infrastructures that contribute to decarbonizing the local power grid and thus avoid GHG emissions.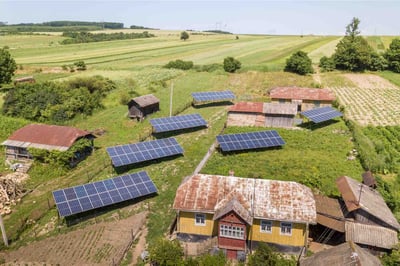 Waste Management
Improved and efficient waste disposal systems that reduce GHG emissions. Landfill projects that capture the methane released into the atmosphere to turn it into fuel.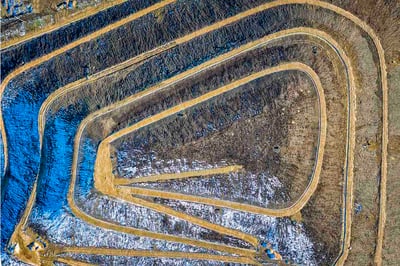 A project example:
Mangrove Conservation and Restoration in San Crisanto
The Mangrove Conservation and Restoration in San Crisanto project, which was registered under Climate Action Reserve's Mexico Forest Protocol, is the first of its kind in Mexico. To date, the project includes four reporting periods, and an estimated 35,528 tCO2e have been removed by the project. It is an example of assisted natural regeneration, where local communities intervene to help native vegetation to naturally recover.
Our rigorous project selection process
Our experts ensure projects are of the highest quality and have passed our robust three-level verification process.
Project Certification
All projects have been certified by major international or national standards, such as the following:

Banking Due-Diligence
All project carriers undergo a strict banking due-diligence, which covers anti-money laundering assessment, anti-terrorism and reputational analysis.
This analysis includes a list of sanctions, embargoes, and surveillance worldwide. Participants provide documentation, such as organizational structure, articles of incorporation, and financials.
Validation by our Sustainability Committee
All projects are validated by ClimateSeed's Independent Sustainability Committee.
Our committee is comprised of market experts who review and challenge the claims made by the project carriers.
Their validation follows these guidelines:
Project relevance and effectiveness

Environmental and social impacts

Project proponents' reputation
Positive environmental and social impacts
The projects ClimateSeed offers are of the highest quality and went trough our strict selection process.
All projects either capture or avoid GHG emissions and contribute to a minimum of 5 UN Sustainable Development Goals (SDGs).
Projects selected by ClimateSeed have strong positive impacts on the environment and local communities.
The same rigorous standards as a financial institution
ClimateSeed assesses each project carrier to identify the final beneficial owners behind each project and prevents money laundering, and terrorist financing.

ClimateSeed also ensures the project contributors' commitment to sustainability. We refuse to work with certain clients and industries.
Fair and transparent pricing
Carbon credits prices are set by the project carriers to maximize the financial contribution to the projects.
ClimateSeed charges a
15% transaction fee
that is paid by the contributors to cover its operational costs.
No speculation and credit reselling
ClimateSeed works only with end-customers. We do not work with any resellers.
Organizations (contributors) cannot resell the purchased carbon credits and must retire them from the market to finalize their contribution to projects.
Our Platform
Easily manage and monitor all contributions to projects
We provide a digital platform to efficiently manage your contributions to projects (including documents such as project updates, marketing material, certificates, and invoices).
Our platform also includes a voting tool that enables your stakeholders to be a part of your project selection process.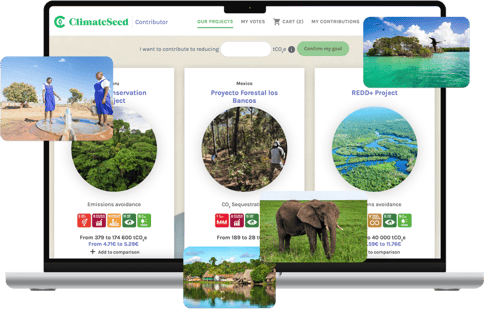 Centralization of project contributions
Centralization of project contributions
Full traceability
Full traceability
Stakeholder engagement
Stakeholder engagement